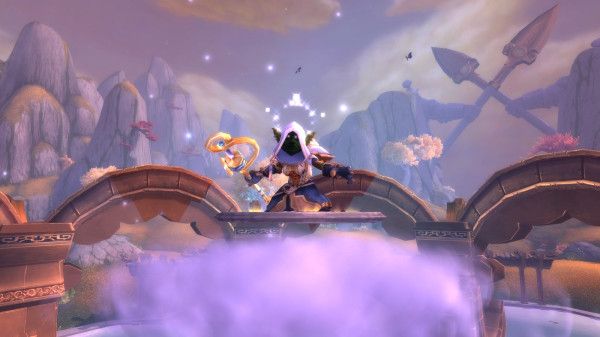 Happiness & Pokies – Recorded Thursday, October 11, 2012.
Topics covered:
– I'm baaaaaaaaaaaaack!
– My adventures and overall impression of Mists of Pandaria
– Dailies, dailies, DAILIES!
– Pet. Battles. Omg.
– Scenarios
– First Annual 2012 Stitcher Awards
– WoW Stuff:
a. Mini patch released yesterday to resolve interactions with in-game objects
b. Patch 5.1 hits the PTR, SO MUCH NEW CONTENT!
c. Tons of improvements in Pet Battles in 5.1
d. Fire Kitteh?!
e. Winged Guardian Mount is 50% off, ending October 15th!
– Battle Bunny: Pet Battle Spotlight #1
– Achieveatron Segment #6 w/ Rho
– Rho himself from the Realm Maintenance Podcast joins me for an interview and fun!
– The THREE winners for the Pandaren Monk giveaway are announced!
This Week's Q&A Twitter Submitters (THANKS!):
@Janaelle5
@ssmith0911
@trimbleIRL
@formerruling
@TheSundering
This Week's Random Q: How are you liking pet battles? Do you love them as much as I do?
♥ Follow @Jangasm on Twitter to submit awesome questions for my weekly Suggestion Box segment, nominations for Transmog Spotlight, answers for my weekly Random Q, and everything else!
♥ Questions? Comments? Random ramblings? Email them all to [email protected]!
♥ Click to visit the Something Suggestive Facebook Page! Don't forget to Like!
♥ Something Suggestive is available on iTunes & Stitcher Radio!
♥ When downloading Stitcher, be sure to use the promo code "SUGGESTIVE" to help me earn money through the Affiliate Program, AND to be automatically entered for a chance to win a $100 money card.
♥ The Something Suggestive podcast is proudly sponsored by Safe Shark Hosting! Click on the link to begin your journey to owning and running your very own WordPress site!
Podcast: Play in new window | Download