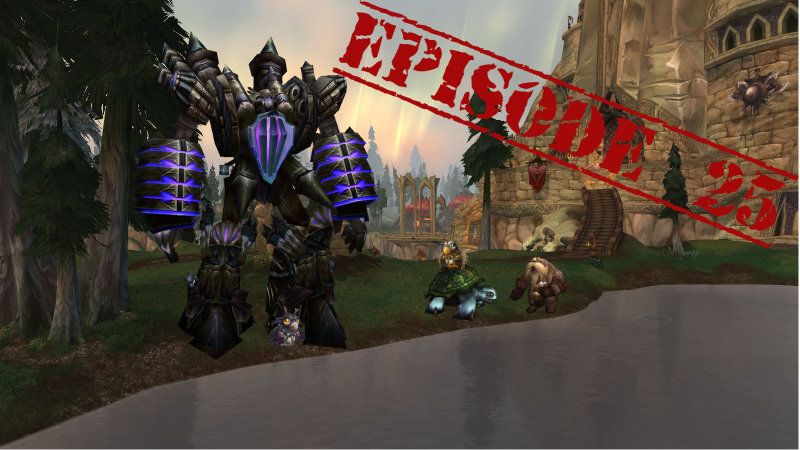 What A Long, Strange Trip It's Been – Recorded Thursday, August 16, 2012.
Topics covered:
– My luck continues with rare pets, mounts, and rare spawns
– Firelands raiding and speed runs through DS
– New record Deathwing kill, smoothest evar!
– DISARMED! and our Rusted Proto-Drakes
– Go to http://twistedempire.enjin.com to sign up for MoP raids!
– WoW News:
a. Mists of Pandaria cinematic trailer (OMG AMAZEBALLS)
b. All races will be playable for all as of 5.0.4
c. A look at the Spirit of Harmony
d. The August Celestials and the Golden Lotus factions
– Transmog Spotlight Winners
– Special Achieveatron Segment #4 w/ Rho and Achieveatron
– Twitter Q&A
– Last week's Random Q results
– New Random Q
WoW Transmog Spotlight:
Winner: Faelar, Night Elf Druid, Elune
Runner-Up: Klaiten, Tauren Paladin, Kul Tiras
This Week's Q&A Twitter Submitters (THANKS!):
@Shard1636
@Ravaldion
@RhoWoW
@Anaksunamoo
@_D34DP00L_
@revlo1983
@MisterSmath
This Week's Random Q: What is your beverage of choice when playing WoW?
♥ Follow @Jangasm on Twitter to submit awesome questions for my weekly Twitter Q&A, nominations for Transmog Spotlight, answers for my weekly Random Q, and everything else!
♥ Questions? Comments? Random ramblings? Email them all to [email protected]!
♥ Click to visit the Something Suggestive Facebook Page! Don't forget to Like!
♥ Something Suggestive is available on iTunes & Stitcher Radio!
♥ When downloading Stitcher, be sure to use the promo code "SUGGESTIVE" to help me earn money through the Affiliate Program, AND to be automatically entered for a chance to win a $100 money card.
♥ The Something Suggestive podcast is proudly sponsored by Safe Shark Hosting! Click on the link to begin your journey to owning and running your very own WordPress site!
Podcast: Play in new window | Download