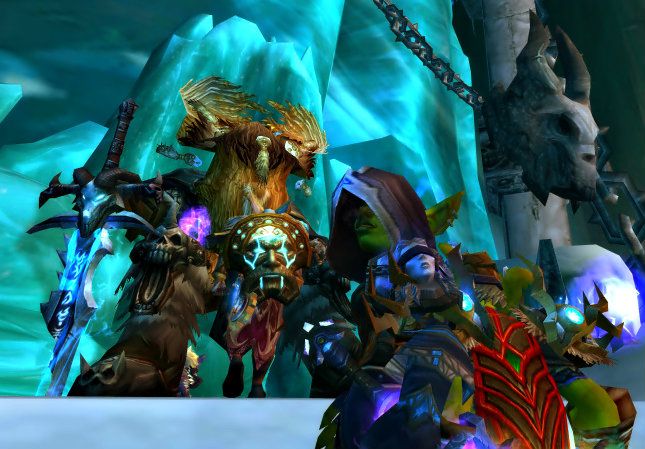 Grab Your Hoes – Recorded Friday, August 3, 2012.
Topics covered:
– Farming Wrath raids for transmog and achievements
– View my priest's newest transmog set Here!
– WoW News:
a. WoW subscribers drops to 9.1 million
b. A new challenge for the Brewfest meta
c. A very detailed look at the Klaxxi & The Tillers factions
– Transmog Spotlight Winners
– Achieveatron Segment #2 w/ Rho
– Twitter Q&A
– Last week's Random Q results
– New Random Q
WoW Transmog Spotlight:
Winner: Angelsamurai, Human Paladin, Dalaran
Runner-Up: Nyallah, Troll Hunter, Wrymrest Accord
This Week's Q&A Twitter Submitters (THANKS!):
@RhoWoW
@GamingSavant
@The_Lazharus
@Shard1636
@Joejo859
@Lugtonex
@druidleaves
@HunterMastery
@wingthequick
@TrimbleIRL
This Week's Random Q: When changing the toilet paper/paper towel roll, do you flip it over or under?
♥ Follow @Jangasm on Twitter to submit awesome questions for my weekly Twitter Q&A, nominations for Transmog Spotlight, answers for my weekly Random Q, and everything else!
♥ Questions? Comments? Random ramblings? Email them all to [email protected]!
♥ Click to visit the Something Suggestive Facebook Page! Don't forget to Like!
♥ Something Suggestive is available on iTunes & Stitcher Radio!
♥ When downloading Stitcher, be sure to use the promo code "SUGGESTIVE" to help me earn money through the Affiliate Program, AND to be automatically entered for a chance to win a $100 money card.
♥ The Something Suggestive podcast is proudly sponsored by Safe Shark Hosting! Click on the link to begin your journey to owning and running your very own WordPress site!
Podcast: Play in new window | Download